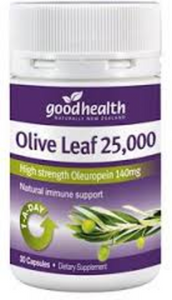 Pro Olive plus Echinacea combines herbal extracts of Olive Leaf and Echinacea to provide a potent formula to assist with immune function.
Pro Olive contains guaranteed levels of the active ingredient Oleuropein, shown to help support the immune system.
Pro Olive plus Echinacea is ideal to take during the Winter Season to help avoid Coughs and Colds or whenever immune resistance is low.